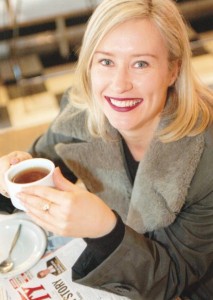 Sandra Sdraulig has more than 20 years of experience as a film and TV executive of the Australian film, TV and digital media industry developing a reputation for innovation, leadership and delivering exceptional results within complex, diverse and ever changing companies.
In 2012 Sandra was appointed a Member of the Order of Australia (AM) for her leadership and services to the Australian film industry. In the Australian Honours system, appointments to the Order of Australia confer recognition for outstanding achievement and service.
Sandra was the weekly producer and presenter of the highly respected event Friday on My Mind a weekly live interview program presented by the Australian Film TV & Radio School and the Australian Centre of the Moving Image. Friday on My Mind, held at Federation Square, Melbourne is where practitioners across film, TV, new media and the performing arts discuss their work, ideas and career trajectories.
Sandra is currently an Executive Coach at Through The Roof and Leap Performance and is a consultant to the screen industry.  She is also the Chair of the Adelaide Film Festival, Chair of the Festival of Ideas and has been a Board Member of the South Australian Art Gallery since 2008.
Prior to producing and presenting Friday On My Mind (2011 to 2013), Sandra was the CEO of Film Victoria (2002 to 2011), Artistic & Executive Director of the Melbourne International Film Festival (1996 – 2000), Film Distribution & Marketing Manager for Palace Entertainment (1992-1996) and Distribution Manager for the Australian Film Institute (1988-1992)
See more of Sandra Sdraulig in the media over time