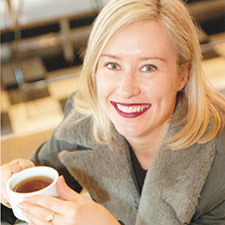 Sandra Sdraulig AM is an Executive Coach for women at Through The Roof Executive Coaching Women. She is also a lawyer with more than 20 years of experience as an executive in the Australian film, TV and digital media industry developing a reputation for innovation, leadership and delivering exceptional results within complex, diverse and ever changing companies.

As well as being an Executive Coach for women, Sandra currently consults to the screen industry, is the Chair of the Adelaide Film Festival, Chair of the Festival of Ideas and a Committee Member of The Natalie Miller Fellowship.

In 2012 she was appointed a Member of the Order of Australia (AM) for her leadership and service to the Australian film industry. In the Australian Honours system, appointments to the Order of Australia confer recognition for outstanding achievement.

See About.